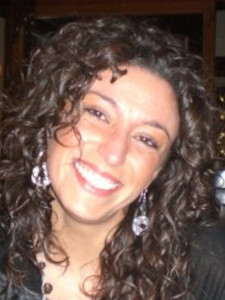 ---
I studied at the University of Padua (Italy), at the Faculty of Psychology.
I did my placement at the Department of Developmental Psychology and Socialization (DPSS) with Professor G. M. Fava Vizziello.
I have attended various courses (criminology, ecc.) and a masters degree and practise in Forensic Neuropsychology and Psychopathology with Prof. Giuseppe Sartori. I specialize in Family Psychotherapy and I'm a forensic expert for the Courts of Justice. I'm currently working at the Neurology Unit of the University "Magna Graecia" of Catanzaro as a Research Assistant with the Rector, Prof. Aldo Quattrone. I'm currently carrying out a period of research activity here in Madrid at this laboratory.
Laureata presso l'Università degli Studi di Padova in Psicologia Clinico-Dinamica con la prof.ssa G. M. Fava Vizziello. Sempre presso l'Università degli Studi di Padova ho seguito diversi corsi di formazione post-lauream in Criminologia e Criminalistica con il prof. GV Pisapia ed un Master di II livello in Psicopatologia e Neuropsicologia Forense con il prof. Giuseppe Sartori con il quale collaboro tutt'oggi. Ho concluso la Scuola di Specializzazione quadriennale in Psicoterapia Familiare nell'aprile del 2013. Lavoro per i Tribunali per i Minorenni ed i Tribunali Ordinari come perito forense esperto di psicodiagnostica, maltrattamento, ascolto protetto, capacità a testimoniare,  separazione e affido minori, capacità genitoriali, etc. Attualmente, sono Assegnista di Ricerca presso l'Unità Operativa di Neurologia dell'Università "Magna Graecia" di Catanzaro cui responsabile scientifico è il Magnifico Rettore, Prof. Aldo Quattrone. Dal novembre 2012 sto svolgendo un periodo di ricerca in Spagna presso questo Laboratorio di Ricerca Cognitiva e Computazionale di Madrid impegnandomi in studi di connettività cerebrale con magnetoencefalografia (MEG)  in casi di ictus e tumori cerebrali.